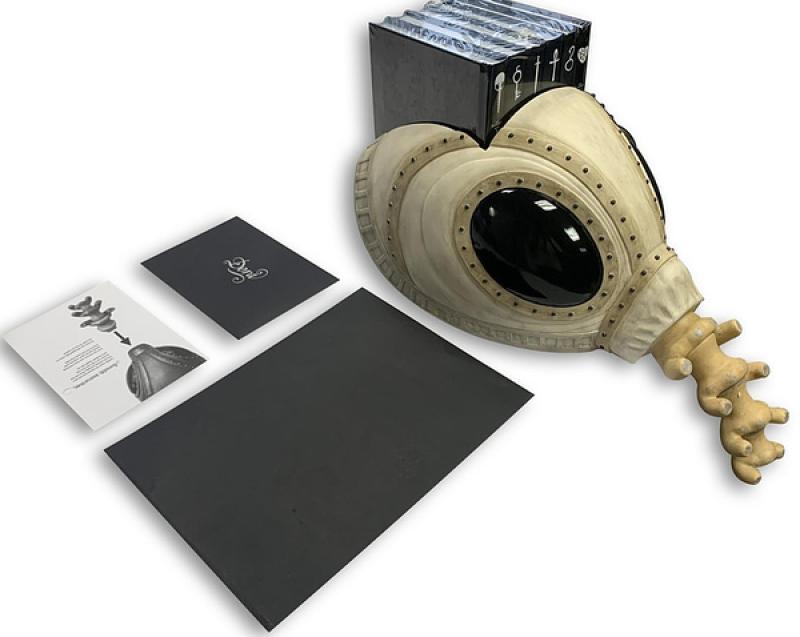 23/07/2023 I am curious about what the publishers of the collected edition of Neil Gaiman's 'Sandman'  imagine its prospective buyers have by way of bookshelves. It would seem to expect something a good deal wider than the norm to accommodate the ' custom sculpted book stand ' it comes with. Not sure what 'custom sculpted'  means. Presumably not that each is made by hand nor to reassure that they don't look this way by accident.
  https://bleedingcool.com/comics/new-neil-gaiman-sandman-story-launches-at-san-diego-comic-con-for-750/?mc_cid=9ffae04cef&mc_eid=b639b56bbc           
Full disclosure - with all due respect to Neil Gaiman and his many fans, I am not one of them. Have written about this elsewhere but briefly I find his work too reliant on the use of characters created by others, whether in myth, legend or fairy tale. This was the case in reading both Sandman comics or his book 'American Gods' which had the odd quality that at its end nothing or nobody had changed,
Alternative views are available.
I feel confident that my view will not affect sales of this unusual collectors item.
All copyrights acknowledged